Next Gen TruckLoad Shipping Platform
The Ultimate End-to-End System to TRACK, MANAGE & SAVE on Your Truckload Shipping.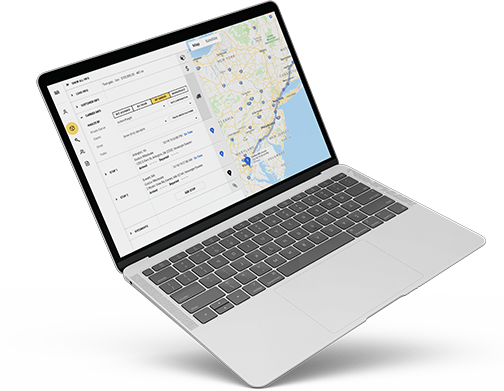 Truckload Shipment
Management—all in one place.
Load Connex is a platform for locating truckload availability, accurate rating, planning and tendering loads, tracking shipments and managing documents—all in one place.


This platform is for the busy transportation executive with no time to endlessly call and email brokers and carriers for shipping moves. It's a one-stop shop for locating available capacity inside your broker/carrier networks, expanding your network, getting more competitive and accurate rates and being able to manage the shipments through our best-in-class tracking capabilities.
Locate Truckload Availability-- Quickly locate available capacity inside your broker and carrier networks with automated communication to book loads.
Accurate Quotes-- from your carriers and brokers and eventually any other carrier we can find.
Flawless Visibility-- Track and monitor the trucks for ontime pickups and deliveries.                     
Automate and Streamline Process-- From planning a load to tendering the completed shipment.
Customer Satisfaction-- Give your customers the most user-friendly portal to track their loads.
Get Started
Get Quotes
Our "Get Quote" feature is essentially a freight shipping calculator that provides an easy way of looking up rates which carriers have historically charged for similar shipments. Additionally, get real-time bids from trucking companies that want to haul your loads.
Learn more
Track and Monitor Freight Movement
Get real time visibility and see your truck move on a Google map with all the features that you are familiar with and like such as satellite and street view. Proactively track, monitor, and react to potential disruptions before they occur.
Learn more
LoadConnex offers a smartphone app that converts the driver's iOS or Android smartphone into a tracking device. The app is completely free with unlimited use when you sign up.


Automate and Accelerate Meaningful Interactions
Automate communications with carriers and freight-brokers to check rates and availability then notifications throughout the shipment to relay location and estimated arrival time.
Learn more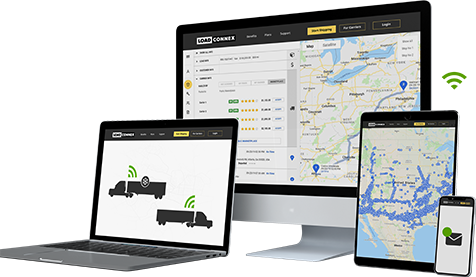 System Integration for Seamless Data Flow
quote
Using application programming interface (API) technology or EDI, Load Connex creates loads directly from your systems and then pulls data and status updates from all of the third-party vendors and suppliers you work with to give you a holistic, real-time view of your supply chain.
Load Connex leverages machine learning, and predictive analytics to see what's happening throughout your entire supply chain—all in one centralized platform.
Learn more
Customer Portal
Provide your customers with up-to-the-minute and accurate information complete with maps, real-time tracking, automatic event notifications and imaging on any shipment currently in transit or even ones from the past.
Learn more
Carrier Selection &
Vetting
Limit risk and liability and work only with the safest carriers. Our 9-step vetting process is one of the most comprehensive and sophisticated options available in the industry.
Learn more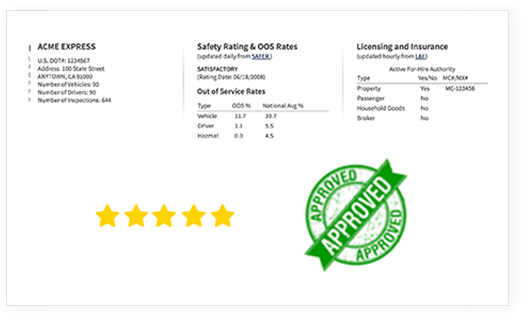 Shipping Documents
Manage documents like bills of ladings, P.O.D.s and store them securely in the Load Connex cloud for easy access.
Learn more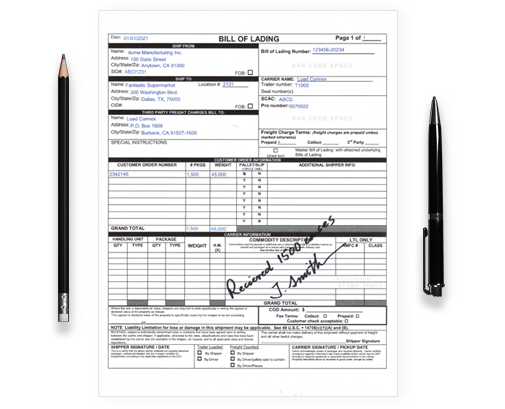 Coming Soon
Intermodal
Compare over-the-road rates side-by-side intermodal rates.
Choose between faster over-the-road delivery or less expensive rail delivery.
LTL
Easily and instantaneously compare rates from multiple common-carriers.
Compare full-truckload-rates (FTL) with less-than-truckload (LTL) freight rates.
Get all the rates in one place and choose the option that fits your needs best.
Plans & Pricing
Free 7 Day Trial!
FEATURES
User Licenses
24/7/365 Telephone Customer Support
Real Time Quotes
Live Track and Trace Call for price info_fillVia carriers' ELD, Android or iOS app
Arrival and Departure Notifications
Proactive Late Alerts
Share Tracking Info info_fillGenerate a link to share tracking information on a single shipment with anyone
Historic Rate Quotes
Carrier Ratings
Carrier Behavioral Analysis info_fillFor optimizing lanes, using machine learning and learned locations
Moving Maps
Detention Alerts - Coming Soon
Customized Integration Call for priceinfo_fillIntegration via EDI, proprietary Load Connex API, ERP
In-Depth Carrier Vetting info_fillIndustry leading vetting process augmented by multiple government and private resources
Document Upload and Sharing info_fillDrivers can upload docs using their mobile phone. Carriers and shippers can manage their documents all in a centralized location and if desired, share with their customers.
Customer Portal
Basic
$50
/ month
1
check
check
check
check
-
-
-
-
-
-
-
-
-
-
-
Standard
$75
/ month
3
check
check
check
check
check
check
check
check
-
-
-
-
-
-
-
Advanced
$100
/ month
Unlimited
check
check
check
check
check
check
check
check
check
check
check
check
check
check
check
call
Call 888 451 6888 for Price
How it works